Kedah
Darul Amam (The Abode of Peace)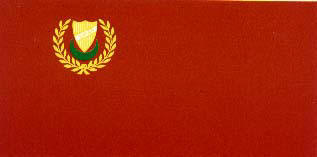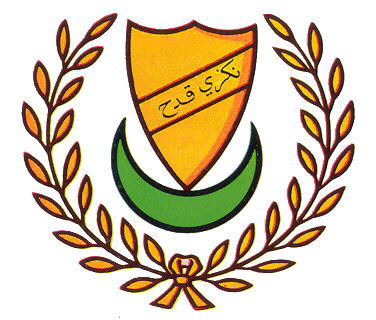 ---
From north to south and east to west, Kedah soars way above its "Rice Bowl of Malaysia" repute. Positioned at the northwest corner of Peninsular Malaysia, the fairly small state of Kedah covers an area of merely 9.425 sq km that comprises mostly vast paddy fields and gently rolling hills.
Kedah was once ruled under Thailand after they conquered it in 1821. Power was transferred from the Thais to the British under the 1909 Anglo-Siamese Treaty. During WWII the Japanese returned Kedah to Thailand. At the end of the War, it was again returned to British Rule, until it became part of the Malayan Union, and then the Federation of Malaya in 1957. There are many people of Thai mix in this state and evidenced also by the few Thai temples in the state. It is enjoyable to drive through this state and view the thousands of hectares of rice paddies, with their buffaloes and all.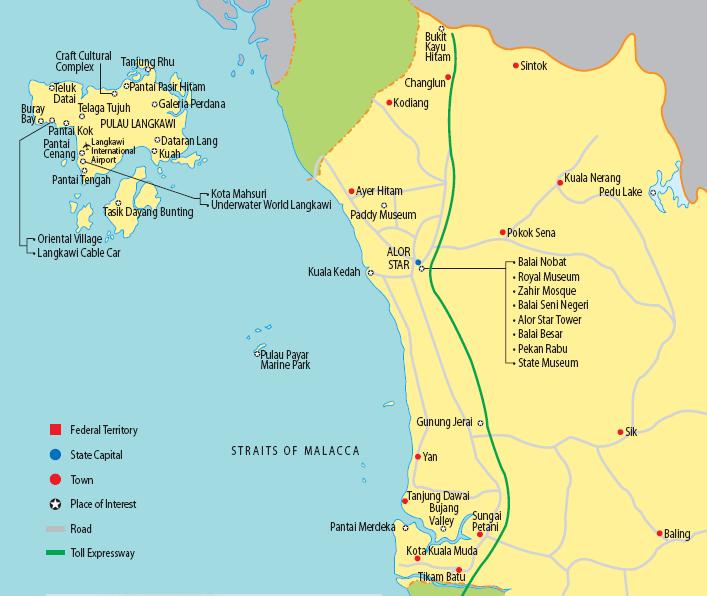 <![if !vml]>

<![endif]>
Sights - in the city of Alor Setar > Go to Malaysia Map for Alor Setar City Map
The capital of Kedah State, few travelers spend time here but if you have some time to spare, there are a few places of interests.
Masjid Zahirê Masjid Zahir is one of the most beautiful old mosque in Malaysia and also the biggest in its time. It was built in 1912 and officially opened in 1915 by Sultan Abdul Hamid Halim Shah. This mosque is enhanced with five prime large domes symbolizing the five Islamic principles. The main prayer hall measures 3,844 sq ft and surrounded by wide verandahs with four mezzanine areas. The architecture of the mosque was inspired by the AZIZI Mosque in Langkat town, north Sumatera.
Balai Besar A royal audience hall, this attractive building was restored in 1896 and still functions as a venue for state and royal ceremonies. It was badly damaged when the Bugis armada (1770) and Siamese forces attacked Alor Setar and Kuala Kedah fort (1821). Due to its rich history and as a building of importance, the Balai Besar is the favoured venue for royal nuptials, official functions and State Council meetings. The building radiates a stylish integration of local and Thai architectural aspects. It is not opened to the public. But you can catch a glimpse of the architecture from the outside.
Muzium Di Raja Around the side of the Balai Besar is the Muzium di Raja or Royal Muzium, also known as the Istana Pelamin. Built by HRH Sultan Muhammad Jiwa Zainal Adilin Muazzam Shah, the 19th Sultan of Kedah (1710-1778). It is closed for renovations since 2003, though you can catch a glimpse of the royal carriages and boats in the courtyard.
Balai Seni State art gallery, this building was the earliest modern government office that was built in the town of Alor Star and functioned as a high court. Its construction was spearheaded by Muhammad bin Lebai Tambi, an architect from the Kedah State Public Works Department. The construction of the building began on 21 January 1893, and he was also responsible for the restoration of the Balai Besar building. It holds a collection of contemporary Malaysian art.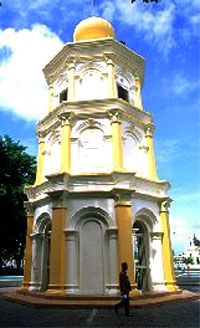 Balai Nobat A three-story building and the dome at its apex representing the Islamic element such as those found on mosques. The Balai Nobat keeps all the nobat musical(royal orchestra) instruments including the serunai (wooden flute), nafiri(trumpet), gendang (drum), nahara(drum like instrument) and gong that are played for specific ceremonies such as royal installations, deaths and other official ceremonies. The inside walls of the Balai Nobat are adorned with its ancient lyrics. Traditionally, the nobat can only be played with the instructions of the ruling Kedah Sultan. Previously it was made of wood with zinc roofing but was replaced with the current concrete building in 1906. The building is not opened to the public.
Nikrodharam Buddist Temple This Thai Buddhist temple is elaborately decorated and colourful. Inside the hall, there is the image of the Buddha. In the surrounding garden you can also find Chinese deities.
Muzium Negeri (State Museum) The State Museum is 2km north of the Padang. Not overly laden with things to see but the pokok Bunga Emas 'gold and silver tree', produced yearly by the Sultanate of old as a gift to Siam, during their rule of Kedah, can be seen. Displays include early Chinese porcelain, artifacts from archaeological excavations at Lembah Bujang and dioramas of royal and rural Malaysian life. Opens daily 10am - 6pm with a 3 hour 12-3pm lunch and prayer break on Fridays. Admission is free.
Places to Stay
Holiday villa Alor Setar (3-star) Tel : 04-7349999
Grand Continental Hotel (3-star) Tel : 04-7335917
Seri Malaysia Alor Setar (2-star) Tel : 04-7308737
Hotel Grand Crystal Tel : 04-7313333
Hotel Samila Tel : 04-7318888
Hotel Regent Tel : 04-7311900
Grand Jubilee Hotel : Tel : 04-7330055
Getting there
By Car : From Kuala Lumpur, take the North South Expressway (NSE), heading north towards Kedah and take the Alor Setar Selatan exit (Interchange 177) into Alor Setar which is about 4km from this NSE exit.
By Bus : There are regular bus services from Kuala Lumpur's Puduraya bus station to Alor Setar.
By Flight : From Kuala Lumpur, Malaysia Airlines (tel. 1 300 88 3000 or 603-78463000 outside Malaysia) provides daily flights to Alor Setar's Sultan Abdul Halim airport (Tel: 604- 7144301) just north of Alor Setar town. From there, you can catch a taxi to town. Optionally you can also use AirAsia at www.airasia.com.my (Tel: 1 300 88 9933 or 603-78849000 outside Malaysia) which provides daily flights from Kuala Lumpur to Alor Setar.
By Train : To go by rail, Keretapi Tanah Melayu Berhad (KTMB) provides regular trips from Kuala Lumpur to Alor Setar town in Kedah. For further details please visit www.ktmb.com.my or contact KTMB at 603-22747435.
Sights - Kedah's other attraction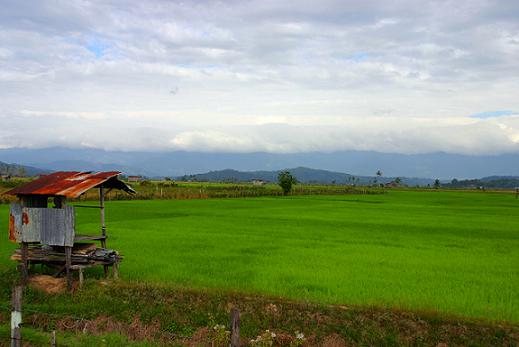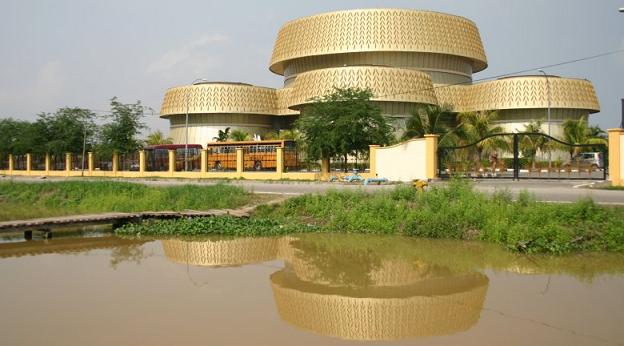 Rice Museum This museum lies in the middle of a huge existing padi field and is devoted to rice. Build at a cost of RM24.7 million, it features everything and anything to do with rice in Malaysia. The top level contains a revolving gallery that rotates so that you can admire the 103m mural without moving. This mural, among many others, is painstakingly painted by 60 artists form North Korea. Located near Gunung Keriang, 10km from Alor Setar, the capital of Kedah State, it is open daily from 10am to 6pm. Admission is RM3 for adults and RM1 for children. Best to visit by car or taxi from Alor Setar.
Gunung Keriang Recreation Park This mountain is affectionately called Elephant Hill because of its resemblance to an elephant. It seems to have emerged in the middle of a flat paddy land and is a good place for activities such as climbing, trekking, caving and also for crystal hunting (famous for crystal deposits). There is a Gua Keriang or Keriang Cave which you can explore. All this is close by to the Rice Museum.
Pedu Lakeêê A 75 sq km man made lake due to damming, Pedu Lake is a remote escape as the nearest village, Kampung Pinang, is 30km away. The lake is very soothing to view and is surrounded by lush greenery. Mutiara Pedu Lake Resort stands on two islands in the lake. Its 205 chalets including suites are designed along Kedah-Thai wooden houses on stilts, with some standing in the placid waters of the lake. It is a great place to relax, but you can indulge in activities like cruising the lake, water sports, fishing, jungle trekking, bird watching and mountain climbing. There is also the possibility of following honey gatherers into the jungle to collect honey from tall tualang trees. Apart from the usual resort facilities, there is also the resort's 18-hole par-72 championship golf course. www.pedulakeresorts.com.
Desa Utara Pedu Lake Resort is another resort located at the banks of the lake. www.desautara.com
Getting There
By Car : 8 hours drive from Kuala Lumpur. If you use the North-South Expressway, exit at the Gurun toll Plaza and drive through Jenniang, Sik and Gulau before arrving and Pedu.
By Air : Take a flight from Kuala Lumpur International Airport, with Mas or AirAsia to Alor Setar.
By Bus : There are regular bus services from Kuala Lumpur's Puduraya bus station to Alor Setar. From Alor Setar, take a taxi to the resort.
By helicopter : Oxysky Aviation Services (603) 7859 1933, Terminal 3, Subang Airport, Petaling Jaya, Selangor, which will land at the Resort itself.
Sungai Sedim At Sungai Sedim, the skills of white-water rafters are taken to the limit as the ravaging waters take whoever dares to test its patience. The river offers a 17km stretch comprises 13 extreme rapids ranging from Grade 1 to Grade 4.The best location for this macho sport is Kampung Lindungan Raja in the Kulim district, about 2 hours drive south from Alor Setar. Besides white-water rafting, kayaking and jungle-trekking up nearby Gunung Bintang and Gunung Inas are two other activities associated with this place. There is a tree top walkway here for closer viewing of the flora and fauna at the top of the forests.
Sungai Kedahê A relaxing cruise is possible on the Kedah River with an off-chance encounter with river otters, monitor lizards, and kingfisher birds. Look out for Kampung Teluk Yan, which is famous for its dodo and the Ampang Jajar Waterlock, a bridge across the Kedah River that brilliantly illuminates in the night.
Gunung Jerai & Lembah Bujang Bujang Valley stretches all the way from Gunung Jerai in the North to Sungai Muda in the South. Lembah Bujang (Serpeant Valley) civilization in the early century to 20 A.D. was intimately related to maritime trade between a few countries in Asia, China, West Asia and India. The development of its entrepot trade was often tied to the Thalassocractic Kingdom of Srivijaya. The finding of historical sites on which could be found thousands of pieces of ceramics, glass and beads from China, West Asia, India or local, the ruins of temples dedicated to Hindu gods and Buddha, the structures of sunken towns and harbours, cultural artifacts such as idols and statutes, stone writings and tools used in the community's everyday activities had indicated that this cluster as the place where the ancient Kedah coastal state was founded. Along Sungai Bujang, the Archaeological Museum houses a handful of displays. The more interesting exhibit is the partially restored Candi (temples) located behind the museum.
Pulau Langkawi. Please see Langkawi link
Homestays in Kedah
Stay in a traditional home instead of a hotel and get a feel of the kampung(village life). Please see homestay link.
For more information, please contact the Kedah Tourist Information Centre at Alor Setar Kompleks Pelancongan Negeri Kedah, Seksyen 20, Jalan Raja, Alor Setar 05000, Kedah Phone: +604-731 2322 / 730 1322 Fax: +604-734 0322 Email: mtpbkdh@tourism.gov.my
homepage > Kedah
Mainland 2007 Events

<![if !supportEmptyParas]> <![endif]>

International-Level Lion Dance Performance Championship, Suka Menanti, Alor Setar

,

Jan 10-12

<![if !supportEmptyParas]> <![endif]>

Multi-Cultural Carnival, Kulim

,

Feb 17,18

<![if !supportEmptyParas]> <![endif]>

Kedai River Sports, Tanjung Chali, Alor Setar, Mar 3

<![if !supportEmptyParas]> <![endif]>

Padi Festival, Muzium Padi in Gunung Keriang, Alor Setar

,

Mar 23—25

<![if !supportEmptyParas]> <![endif]>

Kedah Water Festival, Ampang Jajar, Alor Setar

,

Apr 14,15

<![if !supportEmptyParas]> <![endif]>

Fishing Festival, Sungai Kedah, Alor Star

,

Apr 21,22

<![if !supportEmptyParas]> <![endif]>

Pesta Mengail (Fishing Festival), Jambatan Yan

,

Apr 28,29

<![if !supportEmptyParas]> <![endif]>

Jet Ski Competition, Bandar Darul Aman Water Theme Park

,

May 5

<![if !supportEmptyParas]> <![endif]>

4X4 Kedah Challenge, Pedu/Ulu Muda

,

May 19,20

<![if !supportEmptyParas]> <![endif]>

Gunung Jerai Endurance, Gunung Jerai

,

May 26, 27

<![if !supportEmptyParas]> <![endif]>

Citrawarna Month: State Level, Pekan Rabu, Alor Star

,

May

<![if !supportEmptyParas]> <![endif]>

Merbok Endurance, Lembah Bujang/Sungai Merbok

,

June 2,3

<![if !supportEmptyParas]> <![endif]>

Motor Sport, Kuala Ketil

,

June 16,17

<![if !supportEmptyParas]> <![endif]>

Sungai Sedim Rapid Current Challenge, Sungai Sedim, Kulim

,

June 23,24

<![if !supportEmptyParas]> <![endif]>

Kedah Food & Fruits Festival, Alor Star

,

July 6-8

<![if !supportEmptyParas]> <![endif]>

Heritage Trail (Student Tourism Programme) for tourism products, State wide

,

July 14

<![if !supportEmptyParas]> <![endif]>

Craft Bazaar 2007, Kepala Batas, Alor Star, July 21,22

<![if !supportEmptyParas]> <![endif]>

Pantai Merdeka Carnival, Pantai Merdeka

,

Aug 4,5

<![if !supportEmptyParas]> <![endif]>

Mega Sale Carnival, Sungai Petani, Kuala Muda, Aug 11,12

<![if !supportEmptyParas]> <![endif]>

Acara : Tower Jump in Menara Alor Star, Alor Star

,

Aug 16,17

<![if !supportEmptyParas]> <![endif]>

Merdeka Month, Alor Star

,

Aug 17

<![if !supportEmptyParas]> <![endif]>

Rainforest Lint Challenge, Pedu Lake

,

Sept 22,23

<![if !supportEmptyParas]> <![endif]>

Ramadan Bazaar, Alor Star

,

Sept 19-22

<![if !supportEmptyParas]> <![endif]>

Wau Festival, Pendang

,

Dec 8,9